Company
---
More than 30 years of experience

Producers from all around the world
Since its creation in 1989, the PRODARESS company is specialised in the distribution of aromatic raw materials for the professionals of the perfume industry, the food aromas industry, cosmetics industry and the aromatherapy. Initially specialized in the import of citrus essential oil from Argentina, PRODARESS since diversified its offer to propose new products of diverse and varied origins. Our objective is to offer natural and authentic raw materials to all our customers in France and abroad. In that objective, we work for several years with reliable and quality producers. We travel in every country at the time of the harvests to acquaint with the situation, dialogue with our producers, listen to their advice, but also to select and identify together the best recolted lots. br > This mutual trust with our producers as well as the knowledge acquired since our creation allows us to guarantee to our customers the highest quality of the raw materials.
Our importing countries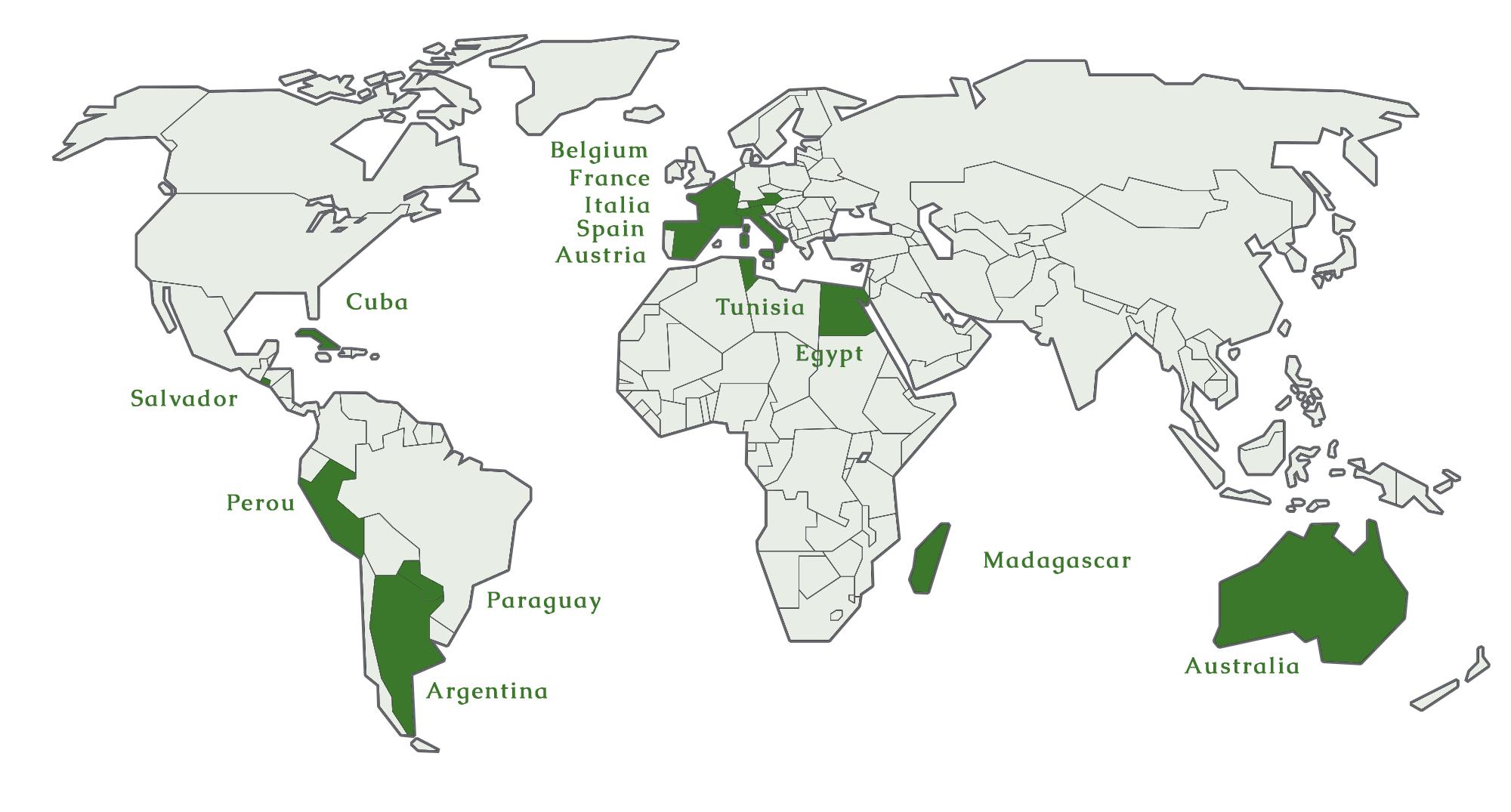 ---
Prestigious perfumes & food aromas creators trust us.
All our team is at your disposal and will indulge to answer in all your requests..